Metal Guru "noWhere Mekanika" is a contemporary metal craftsmanship and highly skilled workforce to create designs and produces functional sculptures in limited edition.
"noWhere Mekanika" is working on high-end residential and commercial projects and developing luxurious bespoke metal solutions.
DESIGNERS & ARTISTS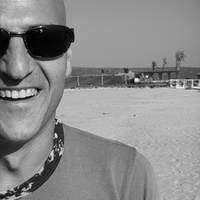 Koray Korkmaz
Koray Korkmaz is contemporary and experimental
designer, bringing new dimensions of metal
craftsmanship. He loves to use advanced materials
and mechanics fused with vintage sculptural forms.
He studied mechanical engineering in METU,
Ankara and after architecture in GTU, Gebze.
Set up his design studio "noWhere Mekanika"
in 2019 in Geneva where he continues to guide
metal with creativity and function and puts it
in front of art lovers.
PRICING & LEAD TIME
The prices of metal works depend on the design
including, creation time, level of difficulty and
materials used. Lead time depends on the design
and project changes from 2 weeks to 10 weeks.
Please get in touch for a free consultation.